A push notification is a message that pops up on a mobile device. App publishers can send them at any time; users don't have to be in the app or using their devices to receive them. Push notifications look like SMS text messages and mobile alerts, but they only reach users who have installed your app. Each mobile platform has support for push notifications — iOS, Android, Fire OS, Windows and BlackBerry all have their own services.
10 Best Push Notification Platforms of 2019: Reviewed
Since Push Notification Services came out ten years ago, there's a huge variety available on the market today. The number of these platforms increases every day, and it is difficult to find the one that fits our needs best.
1. Urban Airship
Urban Airship is a mobile engagement company, found in 2009 in Portland, US. The company's functions include app push messaging, in-app messaging, location/proximity targeting and analytics. Urban Airship is focused on leading brands to facilitate their mobile strategy and help them to be efficient.

Price: You can get a demo upon request and a flexible price depending on the needs.
2. Amazon SNS
Amazon Simple Notification Service (SNS) has been going on since 2010. It is compatible with Amazon Web Services (AWS) and it allows app owners to send app Push Notifications to several platforms, such as Android, iOS, Windows Phone, etc. It's also possible to send Push Notifications directly from the cloud.
Price: First million notifications delivery is free, after that the price becomes $.50 / million
Key features include the following:
First million of notifications delivery is free, after that the price becomes $.50 / million
Top level hardware infrastructure
Simple APIs and easy integration with mobile applications
Flexible message delivery over multiple transport protocols
Inexpensive, pay-as-you-go model with no up-front costs
Web-based AWS Management Console offers the simplicity of a point-and-click interface.
3. Push Woosh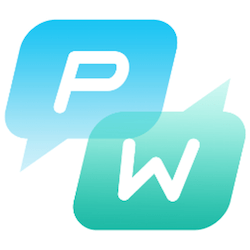 Push Woosh's 'future ready' systems support push traffic going up to the millions. Its accounts bundle many powerful features such as multi-language support, remote APIs, advanced stats and location-based tagging support.
Top Features
A) Variety – Send push notifications to 19 mobile app development platforms including Android, iOS, Windows 8, Blackberry and WordPress.
B) Segmentation – Segment audiences based on marketing strategies, and schedule content in batches or all-in-one.
C) Reporting – Advanced reporting systems that allow for flexibility in case of deviations
D) Enterprise offering – The Enterprise account (contact for quote) lets you build your own custom solution with full online support.
Price:
14-day free trial.

Developer- Starts at

$41.95

Marketing- Starts at

$125.95

Enterprise-

Build your custom solution
4. SWRVE
SWRVE is one of the leading mobile marketing automation companies. Its main highlight is its WYSIWYG mobile screen editor. It also has personalization features regarding sounds and alerts, as well as banners on locked screens and analytics. It has high profile clients such as Electronic Arts, Sony, HTC and Samsung.
SWRVE is designed to track user's behavior and purchases, conduct A/B testing, deliver push notifications and in-app marketing campaigns. The platform aims to increase the business of your mobile app by building a more profitable relationship with your users and does it by tracking segmentation, KPIs, conversion rates, engagement, and monetization.
Price: Price is decided upon request.
5. Kumulos
Kumulos is a platform for mobile app and software development companies. Mobile marketers can send a Push Notification Service with its dashboard and can easily manage campaigns, as well as reports on the results.
Kumulos offers features that can be turned into services to help you generate monthly recurring revenue and help you deliver a better service to your clients.
The features include:
Push Notification Services, Crash Reporting, Industry Leading mBaaS, App Store Optimization, Crash Reporting, Analytics, Agency Console, Client Portal and much more.
The Kumulos push notification service allows you to:
Schedule Push Notification Messages which are segmented to time zone

Has built effective segments, filters, and channels to reach the right audience at the right time

Sends background data with your notifications so that you can make changes to the app

Allows to reach the right audience based on location using the Kumulos Geo-fencing capabilities

Provides the use of the Kumulos API to automate push notification messages based on events in the app.
Pricing: It has three packages: The Startup Package, The Enterprise Package and Software Development / Mobile App Agency Package.
6. OneSignal
OneSignal is a Push Notification service compatible for multiple platforms. It can send both web and mobile Push Notifications and Email. OneSignal was founded in 2014 by George Deglin. The platform is being used by about 300000 app developers to send 1.2 billion Push Notifications for 100000 mobile apps daily.
Some of its features are:
Provides Unlimited devices and notifications support

Allows A/B testing

Provides Localization

Schedule your Delivery


Allows Unlimited segments

Full API access

Allows the import & export of data


The Standard account is free, The premium account's price is available upon request

It is trusted by a huge amount of app developers

Among its clients are Cisco, Adobe, Slate, LINE, UBER,
Price: Although it's free, it also has a Premium Membership, if you are interested.

7. Batch

Batch is launched in 2014 by Simon Dawlat in France. It is a mobile app engagement platform, It provides app push notification solution for app developers to send mobile Push Notifications on the scale.

Price & Features:
sending rate: 500 messages / minute, no API – free
sending rate: 2,000 messages / minute, API – $49/month
sending rate: 20,000 message / minute, API, standard support – $199/month.
Provides Free trial
Provides automatic users segments creation o the basis of frequency.
Delivers with high speed
8. Upsight
UpSight (formerly Kontagent+PlayHaven) is a mobile marketing and analytics company founded in 2007 by Albert Lai and Jeffrey Tsung. UpSight is headquartered in San Francisco, US with additional offices in Toronto, Canada, and London, UK. The company's app push notification services feature an advanced level of customization with Emoji. Among the companies clients portfolio such established brands as Warner Brothers, Viacom, and Turner, and game publishing powerhouses such as BigFish, Activation, Electronic Arts and Glu Mobile. On April 2015, the latest funding round has brought the company $7M.
Price & Features:
custom pricing, no plans

Simple to learn push messages web-based editor with performance analytics features

Emoji in messages support

User Explorer and Segment Builder to find valuable user segments and create highly targeted push campaigns.

.
9. Pusher Beams
Pusher Beams is an API for mobile app developers to add Push Notifications sending capability to their apps. The tool developed by Pusher company was launched in 2011 in London, UK by Max Williams.
Features at a glance:
Unified API to deliver push notifications to iOS, Android, and MacOS devices

Hosted service to manage the device token life cycle for iOS and Android apps

Android and iOS SDKs crafted to include the latest FCM and APNs updates

Interests to deliver notifications using a flexible pub/sub model

Insights reporting acknowledgment and open events directly from the client

Debug Console featuring a real-time notification life cycle event log
Price: Free account up to 2,000 monthly active users, Pro Plan – $100/month, Business Plan – $400/month, Enterprise plan – custom pricing.
10. Catapush
Catapush differs in the pushing notifications game because of its 2-way service, allowing replies to each sent message. Its real-time communication channel with the customer is their competitive advantage over competitors

Price: Its price depends on the number of recipients:
Up to 100 recipients – free

Up to 2,500 recipients – 29 euro/month

Up to 12,500 recipients – 129 euro/month

Up to 25,000 recipients – 249 euro/month

Above 25,000 recipients – a custom pricing
Conclusion
Push Notifications are taking over all the digital marketing world. It running in pace where it is leaving other communications medium behind. So, if you are interested in joining in this community of digital marketing, I would affirm your desires. But the medium which will suit you best depends upon your requirements and desire. Research well and get started.