Let me tell you the fact that push notification is totally based on permission. Let's understand it with a simple example of WhatsApp. Whenever you got a new message, you receive a notification of that. It the same thing works on your website, whenever you publish a new article, your user will receive a notification of that.
1. AdPush
AdPush is the best all-rounder service for sending web push notifications to desktop and mobile devices. You can get started with a 14-day free trial, and if it makes sense for your business, you can keep it gratis with the company's generous Forever Free plan that offers 2,000 subscribers, one website, and up to five notifications each month. When scaling up from the Forever Free plan, you have the option to choose between the Professional and Enterprise plans. Most customers will end up choosing the Professional option, which offers the best bang for your buck for both features and subscriber allotment.
These are the features that stand out the most:
Support for HTTP and HTTPS sites
Daily statistics report, real-time data, and lifetime analytics
Option for bigger images on your notifications
Notification scheduler
Emoji support
Welcome notifications
Segmentation for targeted remarketing
Time zone optimization
2. Urban Airship
Urban Airship is a mobile engagement company, found in 2009 in Portland, US. The company's functions include app push messaging, in-app messaging, location/proximity targeting and analytics. Urban Airship is focused on leading brands to facilitate their mobile strategy and help them to be efficient.
Price: You can get a demo upon request and a flexible price depending on the needs.
3.
Amazon SNS
Amazon Simple Notification Service (SNS) started in 2010. It is compatible with Amazon Web Services (AWS) and it allows app owners to send app Push Notifications to several platforms, such as Android, iOS, Windows Phone, etc. It's also possible to send Push Notifications directly from the cloud.
Key features include the following:
First million of notifications delivery is free, after that the price becomes $.50 / million
Top level hardware infrastructure
Simple APIs and easy integration with mobile applications
Flexible message delivery over multiple transport protocols
Inexpensive, pay-as-you-go model with no up-front costs
Web-based AWS Management Console offers the simplicity of a point-and-click interface.
4. Pusher
Price & Features:
Free access up to 2,000 monthly active users,
Pro Plan – $100 per month,
Business Plan – $400 per month,
Enterprise plan – custom made the price
Unified API for iOS, Android, and MacOS devices
5.Pushwoosh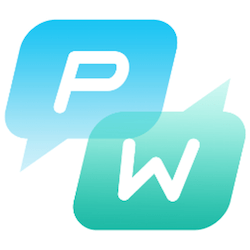 Pricing & Features:
free plan to support up to 1,000 devices, up to 50,00 $42/month, up to 300k devices for #126/month and an Enterprise plan for above 300k devices
14 day trial period with no credit card required
Private cloud
Segmentation
Deep Linking
Multi-Language support
in-app messaging
Statistics
support all development platforms.
6. Catapush
Catapush differs in the pushing notifications game because of its 2-way service, allowing replies to each sent message. Its real-time communication channel with the customer is their competitive advantage over competitors.
Price: Its price depends on the number of recipients:
Up to 100 recipients – free
Up to 2,500 recipients – 29 euro/month
Up to 12,500 recipients – 129 euro/month
Up to 25,000 recipients – 249 euro/month
Above 25,000 recipients – a custom pricing
Platforms & native app development support: iOS and Android.
7. Pushcrew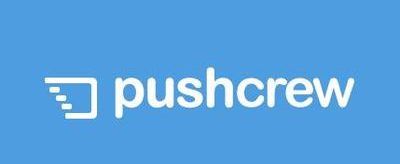 PushCrew provides a platform for marketers to drive more traffic to their websites by sending Push Notifications across all channels – desktop, smartphone, and tablet. It provides a free trial and demo on request, it worked with such companies as McAfee, Lenovo, Hubspot, and other big brands. PushCrew plans cover the whole spectrum of business, from freelancers to enterprises.
Pricing & Features:
Startup plan for up to 2,000 subscribers is free,
Premium Plan starts from 2000 to 10,000 subscribers from $18 to $53/month,
Business Plan starts from 2000 to 10,000 subscribers from $53 to $158/month,
Agencies and Enterprises get custom-made prices on requests.
It also provides Rich content Push Notifications
8. FoxPush
FoxPush is an Australia-based Website Push Notifications company founded in 2016. It supports sending Push Notifications across desktop, smartphone and a tablet provides scalability to send up to millions Push Notifications within seconds, supports emoji in messages, advanced targeting, easy and quick set up process.
Pricing & Features:
Provides Customized plan and also free plans
Delivers instantly
Support multiple devices,
Supports multiple browsers
Provides emojis
9. Batch

Batch is a mobile app engagement platform, launched in 2014 by Simon Dawlat in France. It provides app push notification solution for app developers to send mobile Push Notifications on the scale. Having native ads monetization component, allows Batch to provide its service free of charge. One of the key features is its Batch Insights tool that allows app owners to track push notification campaigns of their competitors on the platform. The Batch API allows users to control their campaigns from their own app marketing dashboard. By tracking app usage frequency Batch creates users segments automatically, with custom segments creation available as well. Currently, it has about 500 clients with hundreds of apps registered in the platform.
Price & Features:
sending rate: 500 messages / minute, no API – free
sending rate: 2,000 messages / minute, API – $49/month
sending rate: 20,000 message / minute, API, standard support – $199/month.
Provides Free trial
Provides automatic users segments creation o the basis of frequency.
Delivers with high speed
10. iZooto
iZooto is web Push notification sending platform for desktop and mobile. In a contrast with many other companies, iZooto is focusing on providing this service to e-Commerce companies. It helps businesses to boost their revenue, speed up conversions via rich and engaging Push Notifications, as well as retain their customer base. iZooto helps publishers to better monetize their web inventory using web Push Notifications. On top of the regular services, for enterprises, the company offers campaign planning, on-boarding assistance and providing a dedicated manager for each account.
Price & Features:
The basic plan is free,
Essential plan is for 2,500 subscribers and more at $25/month,
The advanced plan is for 5,000 subscribers and more at $75/month
Conclusion
With the rapid growth of location-based apps, push notification technology becomes the key instrument in communication with customers and app users in general. Mobile games developers have been taking advantage of this technology for a number of years and so the bottom line is, that it's really hard to imagine modern mobile apps without push technology powered features.
Push Notifications, if done right, can be marketers' best friend. It can uplift retention rate and boost engagement (and sales), but they can easily go wrong if users are annoyed with constant messaging and alerts (it's actually the number one reason why people uninstall apps). It's all about figuring out which kind of notifications users want to receive and making them attractive and useful. There's a large number of tools available, so don't hesitate to try them to find the best option for your business!